Idelsy Love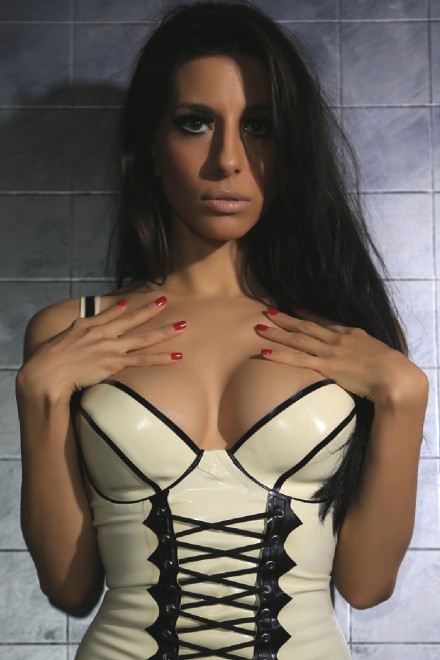 Idelsy is an exotic looking model descending from a Spanish/Middle-Eastern mix. She is a girl that loves latex and doing those style shoots.
Idelsy Love Vital Stats:
Date of Birth: December 4, 1986
Astrological Sign: Sagittarius
Place of Birth: Las Vegas, Nevada
Height: 5 feet, 152 cms
Weight: 99 lbs - 45 kgs
Hair Color: Black
Eye Color: Brown
Tattoos: Eye of horus on lower back, pentagram on pelvis, and aheartagram on hand
Idelsy Love Updates
Immortal Coil Hot Girl Girl Sex
Angela Sommers
Idelsy Love
02/13/2015
---
Here I am playing with sexy Idelsy Love. Dressed in tight latex dresses doing light fun bondage we kiss, tease, play, smack and slap before making love to pleasurable orgasms!
Angela & Idelsy Immortal Coil
Angela Sommers
Idelsy Love
02/10/2015
---
Here I am with exotic beauty Idelsy Love posing teasing and stripping off in order to kiss and play with each other